DragonRidge Golfer's Diary – September
News Home
Over the next few months, Las Vegas-based golf writer Bill Bowman will give readers a look at DragonRidge Country Club and all it has to offer for members and prospective members. From a challenging golf course to impressive dining options to a variety of other high-end amenities, we will showcase the ultimate lifestyle DragonRidge has to offer on and off the golf course.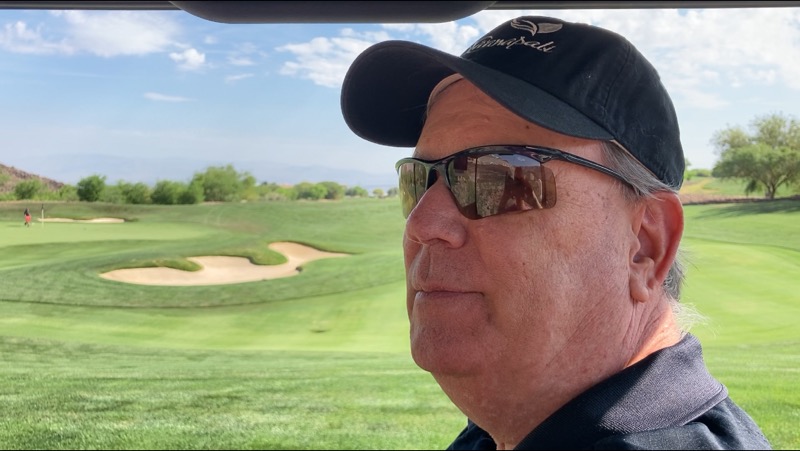 Welcome back to the DragonRidge clubhouse.
Now that you've finished your round at impressive DragonRidge Country Club, it's time to take a breather, sit back, grab a drink or bite to eat and reflect on this course, the area and all a membership here has to offer.
Oh, don't put the golf clubs away, we're going to head back out on the course in future musings and highlight a few more impressive golf holes.
But right now, hunger calls. It's time to check out the dining options and the rest of the stunning 40,000-square-foot clubhouse.
That's right, we said options…as in more than one.
There's the Dragon Grille, the Montrose and the ONYX. And, that's just in the main clubhouse. Wait till the new café opens at the Fitness Center.
For those just looking to grab a mixed drink or beer after the round, the ONYX Bar is a favorite. In addition to its own bar menu (which includes both "highbrow" and "beerbrow" options), bar patrons can often order from the Dragon Grille or Montrose menus, so as not to miss any important plays while catching the sports action on the screens in the ONYX. Members can also dine outdoors on the ONYX covered patio where there is an additional TV screen, and a section favored by those who enjoy their afternoon Cohibas.
And, as you probably saw on the course, there's also a snack shack between the 9th and 10th holes but we are going to concentrate on dining choices before or after the round.
Whatever your choice, prepare to be impressed and your hunger satisfied. The choices of food options will please any palate. From hearty meals to heart-healthy choices and anything in between, you won't be disappointed.
One of our favorites is the half-pound Dragon burger. Maybe it's because we were a little hungrier after a challenging round of golf, but the burgers here seem to have that little extra "flame broiled to savor" flavor.
Besides burgers, the choices are endless: From grilled chicken to a Rueben to vegan Korean tacos to Philly cheesesteak… everyone will find mouth-watering options that will fill them up. And the menu changes often to add to the options. In fact, the toughest choice will be narrowing down your choices.
If you've got a morning tee time, a breakfast of well-done bacon, scrambled eggs and crisp hash browns in the Dragon Grille hits the spot without being too filling.
And if the weather is great, (as it often is) the outdoor Grille dining area with its covered patio, ceiling fans and seasonal space heaters, is an ideal spot to enjoying watching the practice putting and the peaceful surroundings of the upscale MacDonald Highlands neighborhood.
Great ambience, killer views and dining options galore. It doesn't get much better than this.
Stay tuned. We'll be back in this massive clubhouse soon to look at some of the other amenities DragonRidge has to offer its members.
But next up, we're going to show off a golf hole that is challenging in more ways than one.
Get ready to tee it up on the par-4, 5th hole. This one gives new meaning to keep your eye on the ball…if that's even possible with the amazing views right before your eyes.