Welcome to DragonRidge Country Club, home of one of Vegas' top golf courses.
News Home
Over the next few months, Las Vegas-based golf writer Bill Bowman will give readers a look at DragonRidge Country Club and all it has to offer for members and prospective members. From a challenging golf course to impressive dining options to a variety of other high-end amenities, we will showcase the ultimate lifestyle DragonRidge has to offer on and off the golf course.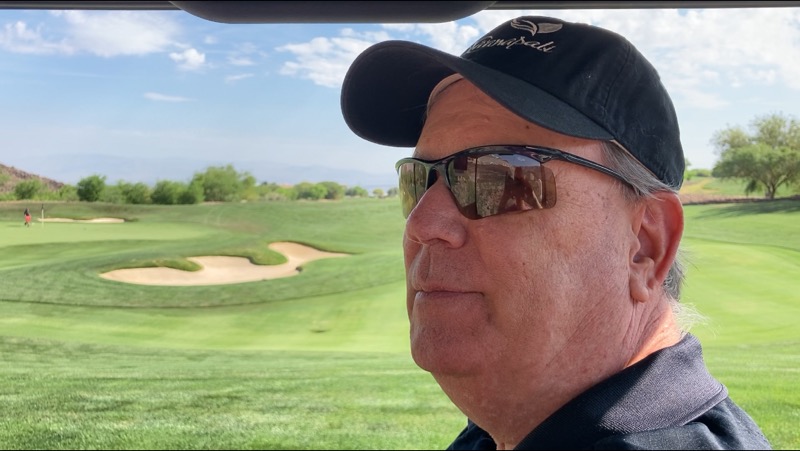 Bill Bowman
Welcome to DragonRidge Country Club, home of one of Vegas' top golf courses…and so much more.
Wait…you haven't played the course?
Well, we're going to give you a few snippets in the coming months of why you shouldn't just play the course but why you should look into becoming a member.
With more than 50 golf courses/clubs in the Las Vegas area, picking one to join can be a daunting task.
There are a lot of questions, starting with: How is the layout?
Let's face it, if you're a member of a country club and aren't excited about playing the golf course every day you step up to the first tee, it's time to look elsewhere.
Here's a hint: Check out one of the best designs in the area– DragonRidge Country Club.
It's simple. This Jay Morrish and David Druzisky layout offers players a track that will impress from start to finish. At 6,975 yards, this 18-hole, par-72 design is a private course but one that should be on everyone's must-play, might-join lists.
And the reasons are plentiful, starting with what it doesn't have.
If you're looking for flat lies in the fairways and on the greens or go-right-at-the-pin-on-every-shot layouts, this isn't a course for you.
This design is one that will have players thinking their way around the course on every shot. Can I hit it here? Where is the trouble here? Should I go flag-hunting here? How much break is in this putt?
The questions go on and on and sound simple enough, but the answers aren't always easy.
DragonRidge features elevation changes everywhere. Some of them see dramatic drops from tee to green (see the par-3 second hole as a prime example). Others showcase impressive rises from fairways to greens (see the par-4 seventh hole).
It's shots like these that keep players on their toes and make them focus just that much harder on pulling the right club.
On the greens, players will find undulations and challenging sloping everywhere. Picking the right line and the right speed is a definite test. If players don't marry speed and line perfectly, three putts definitely can come into play.
It's a hole like the par-5 18th that really shines the spotlight on one of the most ideal golf courses around and brings all of these challenges into focus.
Why? Stay tuned to find out.
Bill Bowman is a Las Vegas-based writer who has more than 45 years in the sports-writing business. He's spent the past 18-plus years covering the golf scene in Vegas and has teed it up for a wide variety of magazine and website profiles with celebrities including comedian Bill Engvall, actor Jeffrey Donovan (USA's Burn Notice), former ESPN personality Colin Cowherd, NASCAR's Kurt Busch, Collective Soul's Ed Roland, the Baltimore Ravens' Jonathan Ogden and many others.