Over the next few months, Las Vegas-based golf writer Bill Bowman will give readers a look at DragonRidge Country Club and all it has to offer for members and prospective members. From a challenging golf course to impressive dining options to a variety of other high-end amenities, we will showcase the ultimate lifestyle DragonRidge has to offer on and off the golf course.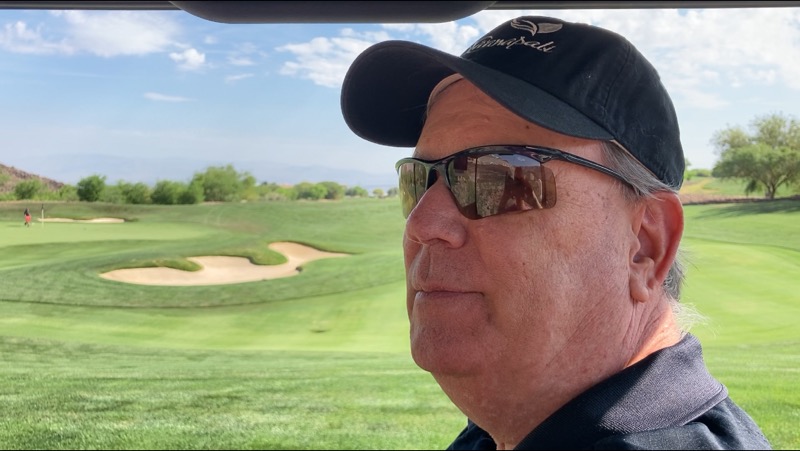 Welcome to the non-golf portion of our DragonRidge Country Club tale.
Yes, contrary to popular belief, some people actually do belong to country clubs and don't play much (if any) golf.
When that's the case, what do these members do to fully enjoy the club lifestyle?
Well, we're glad you asked.
Wandering around this 40,000-square-foot clubhouse it's easy to see why this space is many guests' home away from home.
For many, it starts with the fabulous dining spots we hinted at a while back.
That's all well and good, but there's more to DragonRidge than just golf and dining. (OK, don't tell that to the guys and gals who tee it up every day that the club is open).
Let's wander around and take a peek at some of what the club offers to members.
First, check out the DragonRidge Tennis & Athletic Center.
Start with the DragonRidge Tennis Program. This one has it all. There are five lighted tennis courts available for members. There's also a wide variety of lesson and league options.
Tennis isn't your racket? (Sorry, it had to be said). Well, there's the fitness section that features state-of-the-art strength and cardiovascular equipment.
There are also two group exercise studios, a Pilates room, massage services and a cafe. And don't forget the beautiful pool area that provides members a place to relax or exercise.
Talk about living the life of luxury…this is it.
And here goes one of your last excuses not to get out and work out, as a lighted basketball court adds to the options in addition to a brand new pickleball court that is attracting a following.
Post-workout there are some key stops to make… the sauna, the steam room and the whirlpool outlets. Whether it's to relax tired muscles or just decompress, these sites are as invigorating as they are soothing.
Need more?
Well, they've got it.
There's also a 5,000-square-foot ballroom. If you've got a huge event (hint: perfect for those planning a wedding) and are looking for the ideal spot to host it, this one fits the bill. There's more than enough space for everyone to spread out and relax. Whether it's a retirement party, a reception, a corporate dinner or anything else you might dream up, checking out this ballroom should be a must on your list.
In addition to the ballroom, there is the new outdoor courtyard venue under construction that will feature a stage, fire pits, outdoor bar, tv screens and more. This space will be ideal for everything from wedding ceremonies to concerts.
DragonRidge provides exceptional programs for children, including tennis camps, golf camps, aerobic gymnastics camps, kids' yoga, fitness and more. Whether a child wants to go high performance in a sport, or just learn the basics and be active, DragonRidge offers something for everyone in an environment that is welcoming and encouraging.
If Members need to mix a little business into their day, there are meeting rooms on-site. There may not be a better place or way to influence potential business partners than to invite them to a working afternoon at DragonRidge Country Club… and maybe throw in a fun 18 holes of golf to top off the meeting.
The bottom line is, while many join a country club for the golf, there are multiple options for those who are looking for other outlets for exercise, creativity, dining and just plain relaxing. Add in a drink and your day is complete.
To that end, DragonRidge fits the bill nicely.
Next up: Let's head back to the course and see what we can do to help you improve your game before you head to the first tee.
-->