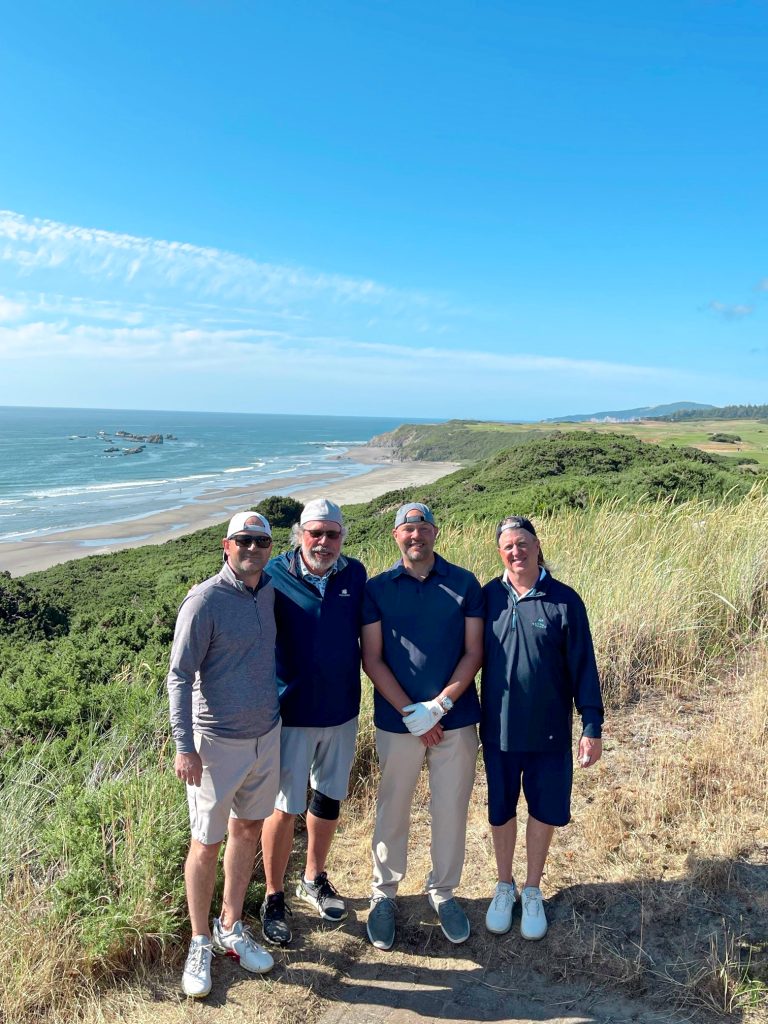 Bandon Dunes Golf Resort
On July 27th, a group of DragonRidge members and I headed to Bandon Dunes Golf Resort for a few days of golf and fun. For those of you who may be unfamiliar, Bandon Dunes is golfing mecca on the coast of central Oregon nestled between the towns of Bandon and Coos Bay. Developed by Mike Keiser and his company Dream Golf, the Bandon Dunes course, which was the first of the five courses, opened in 1999. The renowned Pacific Dunes opened in 2001, with Bandon Trails, Old MacDonald, and Sheep Ranch to follow. The property boasts four golf courses in the Golf Digest America's Greatest 100 courses and one in America's Second Greatest 100 courses.
Travel to the resort can be done by flying into Coos Bay (a 30-minute drive to the resort) via SFO or by flying into Eugene (a 2.5-hour drive to the resort). The resort offers its own lodging and dining options. However, with the overwhelming demand for travel to the property, a trip to Bandon Dunes is likely not scheduled until well into 2025. Our group stayed at the Bandon Manor, a property located a half mile away from the resort. The Bandon Manor offers four master bedrooms, a large great room with individual soft seating for eight, a large dining table, a pool table, a ping pong table, and a hot tub in the backyard. A Golden Knights flag proudly flew off the house as we arrived at the property.
Bandon Dunes is undoubtedly known for epic golf and stunning views, but the unpredictable weather has also made a name for itself. The golf gods were looking down on us that week when we caught what our local caddies described as "Ban-Diego" weather. Our trip ended with a fun two-person scramble contest on the 13-hole Preserve short course. I highly recommend carving out some time to play the Preserve one afternoon or morning.
We returned to Las Vegas after five days with great memories and an appreciation for the vision that Mike Keiser and his team had for the property. If you love golf and have not been to Bandon Dunes, this trip is an absolute must.
Brian Sanders
Director of Golf
*For more information on Bandon Dunes, the Bandon Manor, or interest in a trip to Bandon Dunes, contact Brian Sanders at bsanders@dragonridgecc.com