Energy of DragonRidge Vortex Drives Vegas Valley Good Fortune
News Home
Premiere golf blogger in southern Nevada, Brian Hurlburt, shares his thoughts on DragonRidge Country Club in his latest blog at lasvegasgolfinsider.com.
By Brian Hurlburt, Las Vegas Golf Insider
Legend has it that several years ago, a billionaire moved to the prestigious MacDonald Highlands community—home of DragonRidge Country Club—solely because he was "attracted" to the land by a vortex, which is located in the community's hills.
His home is now located as close to the vortex as possible, positioned just so as to not disrupt the "sacred" energy some experts believe could be the power behind the amazing good fortune enjoyed by many throughout the Las Vegas valley.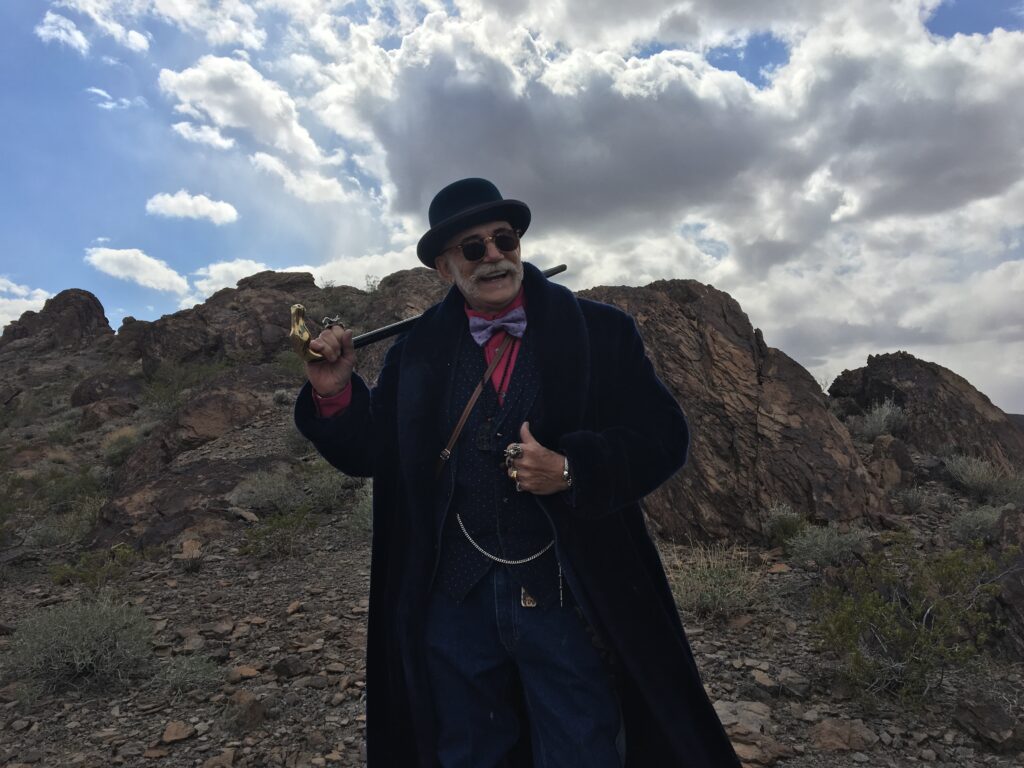 By definition, a vortex is a swirling center of energy that is conducive to healing, meditation and self-exploration. They are places where the earth seems to be alive with energy. As is the previously-mentioned billionaire, many are inspired, recharged and/or uplifted upon visiting a vortex. Positive wealth and health are also said to be enhanced by vortices.
First to discover the "DragonRidge vortex" was Doc Phineas, an intriguing, entertaining and unique character who, among his many avocations, is a recurring expert on the hit show, "Pawn Stars." Phineas is a true-to-life character created by the real-world Dr. Ken Kastle, a well-traveled and educated philosopher, actor, speaker and visiting UNLV professor of archaeology, feng shui and occidental philosophy.
Among Phineas' countless and unique life experiences was serving as best man to Tony Curtis in the entertainment legend's wedding to Jill Vandenberg.
"To know him is to love him," Curtis says about Phineas. "In all my years in show business, I never had a more devoted friend, actor and guru. Doc can do anything. He is a whole movie in himself and what he can bring to the screen–this man could change the world."
On the journey to the vortex with Phineas that fateful day a few decades ago was Rich MacDonald, founder of MacDonald Highlands and DragonRidge Country Club. That day and the discovery make for quite the story.
Fortunately, Phineas is quite the storyteller.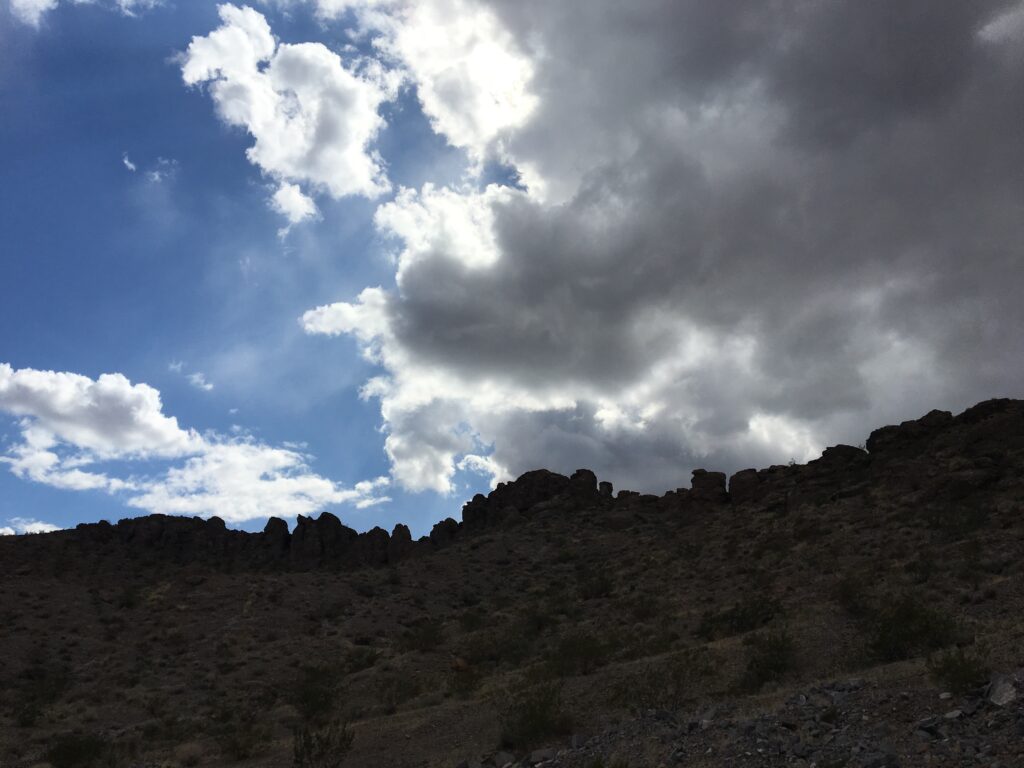 "Here's the deal, Rich is a real good friend of mine and I knew his parents really well," says Phineas, who has several television shows and other projects in production. "We used to hike around up there above what is now MacDonald Highlands before anything ever happened. There was no golf course or anything. And we got up on this one ridge and I looked at it, and I said, 'Rich, you know something, you have a dragon's ridge', and he's like, 'what?!' I knew what that meant because for years I had been practicing feng shui and I used to have a show on HGTV called 'Awesome Interiors.' When I came to Las Vegas a few decades ago, I tried to introduce the idea of implementing feng shui because that would help attract our Chinese guests. Plus, feng shui is just a good principle to include when you're building a home."
During that hike and discovery, Phineas' experience and world knowledge allowed him to share some ancient philosophy with MacDonald. The two formed an unbreakable bond at that moment in those rugged hills.
"I knew about Chinese philosophy and feng shui, and about a city in China called Kowloon," remembers Phineas. "In Mandarin, Kowloon means nine dragons. There are nine dragons in the topography of the mountains that look down upon the city of Hong Kong and Kowloon. What you do as a feng shui expert is draw a line from the top of that topography straight down to see where the dragon is looking. And that dragon in Kowloon was looking directly at the Bank of Hong Kong. That bank changed China and turned China into the financial power we see today.
"When Rich and I got up there on that dragon here in our mountains, we saw a similar ridge as to the one in Kowloon, just on a smaller scale. It was like a sleeping dragon. And when we got up there and looked at the eyes, they gazed right down to the intersection where Caesars Palace, Bellagio, the Flamingo and Bally's are located. We both said, 'wow!' The philosophy is that whenever you have this kind of typography, it creates enormous, incredible wealth. And that dragon at DragonRidge aims right to the heart of the Las Vegas Strip. Right then I told Rich, 'this needs to be dragon's Ridge. You need to have dragons, and you need to respect this place and don't ever build on it. You can build around it, but just always keep it for sake of the city, because according to feng shui, this is creating a lot of wealth. You want to be a part of that wealth and respect it.' Nobody is building on it because we made a pact that we would not destroy it."
A community—and name–was born.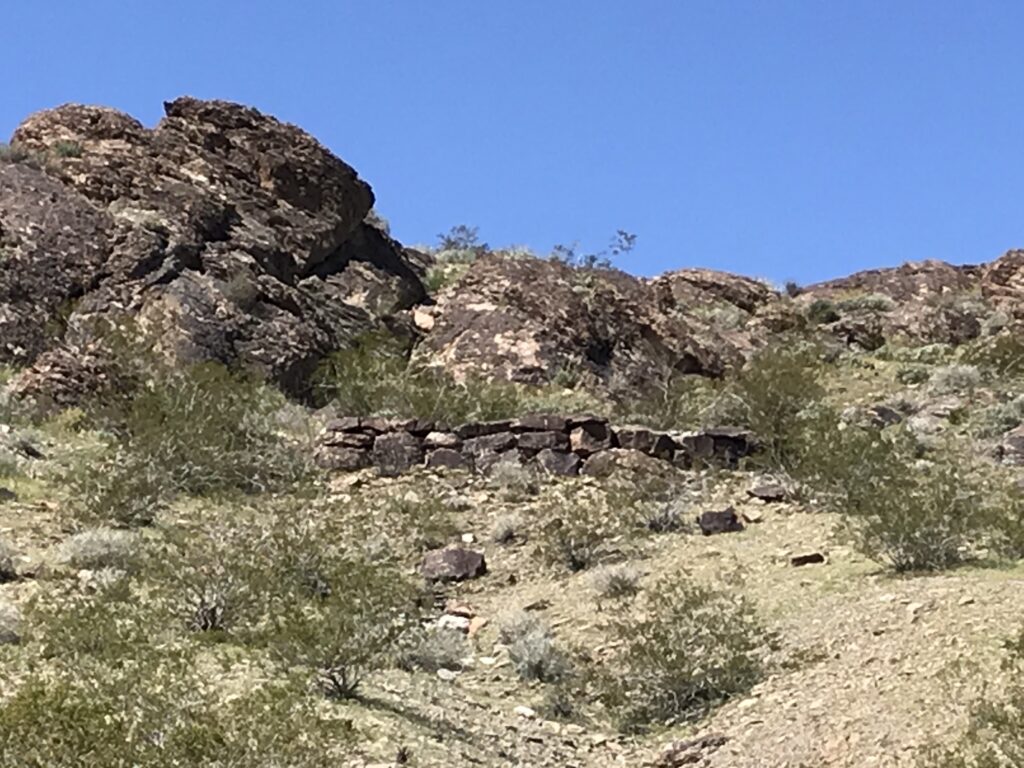 A vortex is actually made up of three different points. The DragonRidge vortex connects to Red Rock and Valley of Fire. Those people and objects within the vortex are said to be positively impacted by the energy, so if you believe in Chinese philosophy and feng shui—and Doc Phineas—then you can track back the incredible wealth and good fortune that has been created in the Las Vegas valley to that sleeping dragon in the hills above Henderson and within the MacDonald Highlands community.
There's at least one billionaire who believes in all of it, so much so that he moved to the area just to feel the energy and become one with it.
And more and more people have been flocking to the area—not solely because of the vortex—and home lots are selling more quickly than ever. A unique and vibrant country club membership is enjoying all of the amenities available–and, most definitely–feeling the vibe of the vortex.
But even good ole Doc Phineas isn't entirely sure about the 'hows' and 'whys' of a vortex' energy, but there's no doubt: he is a true believer.
"So, that's the mythology behind why we have DragonRidge Country Club, and why nobody is building on that area and why we're building all around it," Phineas says. "Everybody benefits from those ridges that look like an old, sleeping dragon. It's obviously not that, and is something that has been created by igneous activity, but still, there's something to be said about it. I can't explain why feng shui works; I can only explain that it does work. In fact, in my house, I practice certain things to get good press, and then I have a nice person like you call …"

No doubt there's something up in the DragonRidge hills, officially known as the McCullough range of mountains.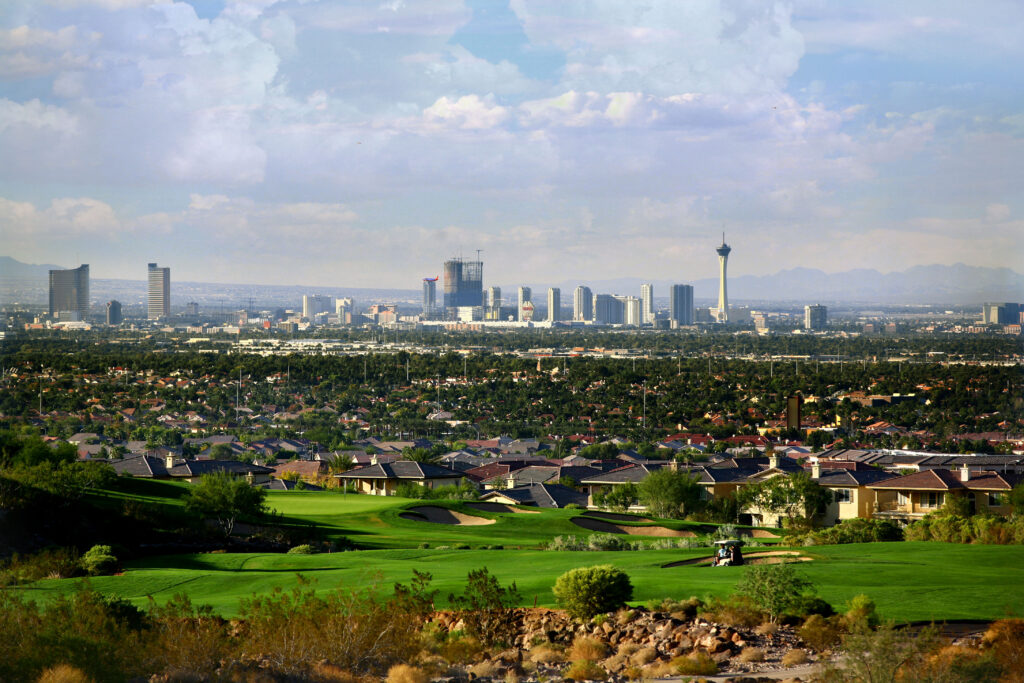 And it's generating quite the feeling.
About MacDonald Highlands and DragonRidge Country Club:
MacDonald Highlands, located in the foothills of the McCullough Mountains, offers more than just a place to call home. The upscale living and prestigious community located in Henderson, Nev., will transform the way you live. Situated high above the Las Vegas valley, each custom homesite offers panoramic views of the Las Vegas Strip and the magnificent skyline. Newest options include the Vu and the Vu Pointe, which feature single and multi-story residences by Christopher Homes that feature stunning views of the Las Vegas valley and the golf course.
DragonRidge Country Club is located within the community and provides easy access to a complete list of upscale amenities to the members of the community. DragonRidge's world-renowned 18-hole golf course is one of the main attractions of the community. It is also one of the main reasons for those who seek a luxurious living experience choose to make MacDonald Highlands their home. The course is a previous host to Tiger Jam, the Wendy's 3-Tour Challenge and other prestigious events and tournaments.


Info: DragonRidge.com or MacDonaldHighlands.com