Here Are Just Some of the Benefits that Come with a DragonRidge Country Club Membership
News Home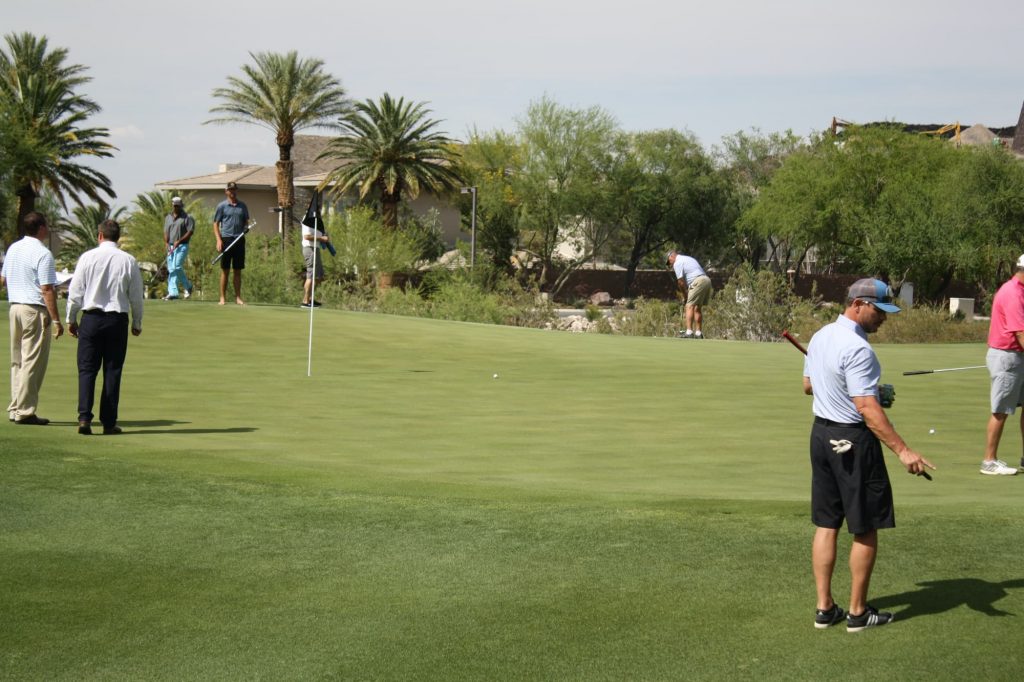 DragonRidge Country Club offers exclusive golf memberships Las Vegas that come with several perks. Our country club Henderson NV is one of the most sought after clubs for many reasons, including the following:
Events
At DragonRidge Country Club, we have a vibrant social calendar, hosting large and small events throughout the year for our Members which provide them great opportunities to socialize while enjoying the club facilities and the gorgeous Las Vegas weather.
From champagne tennis mixers on our championship courts, to Member-Guest golf tournaments on our championship golf course, to group hikes in the community, to our hosted "Yappy Hour" (dog-friendly adult Happy Hour) at the community dog park, to our luaus at the pool or dive-in movie nights. The list of events for Members is fantastic.
Championship Golf
The DragonRidge golf course is known as one of the best golf courses in the State of Nevada, and it was recently awarded "Best Private Golf Course" in the Las Vegas Review Journal's annual "Best of Las Vegas" poll. The members-only golf course delivers rare playability combined with breathtaking views of the Las Vegas skyline.
Designed by Jay Morrish and David Druzisky, the 18 hole, championship golf course at DragonRidge is beautifully manicured and challenging. No matter your skill level, you'll be able to work on your golf swing on an optimum course while form lasting friendships, and taking full advantage of the clubs many social and fitness amenities.
Custom Fit PGX Clubs
We believe our members deserve the best at our country club Henderson NV. That's why at DragonRidge Country Club we outfit our new, full golf members with a custom fit set of PGX clubs. You'll come to our PGX fitting studio and get your brand new set of golf clubs made to your specifications. You'll also get a bag custom fit by our PGX Master Fitter.
Event Spaces
We have a wide range of beautifully-designed event spaces at DragonRidge Country Club where members enjoy hosting their own stunning parties as well as more intimate gatherings. Our Grand Highlands Ballroom can accommodate plated dinners of up to 300 people. For mixers, the ballroom can comfortably hold up to 500 people.
The Montrose and Onyx rooms offer chic settings for medium-sized events of 70 to 90 people, and other venues such as the Dragon Grille, the private dining room and other meeting spaces offer additional options. You can book a party outdoors at the DragonRidge pool, or on one of the many outdoor, covered patios at the main clubhouse. You can reserve a venue for a few hours, a day or longer, and we'll work with you to make sure your event is a memorable one.
Amenity Access
DragonRidge Country Club offers a wide range of membership options to help you maximize your use of the facilities according to your needs. All members receive unlimited access to the restaurants, swimming pool, fitness center, tennis courts, social activities, concert excursions and more. Unlike many country clubs, DragonRidge does not assess its members for the cost of improvements and upgrades to the country club.
For Membership opportunities, contact Corey Strzalka, Membership & Marketing Director at DragonRidge Country Club by emailing CStrzalka@DragonRidgeCC.com or calling (702) 835-8155.